Why Lease with Bruce?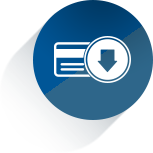 Lower monthly payments
Because you only pay for the portion of the value of the car or truck that you actually use, your monthly lease payments are 30%-60% lower than for a purchase loan for the same car and same term. You don't pay extra money each month to "invest" in ownership equity. More car, More often. Since monthly lease payments are lower than with buying, you get more car for your money and drive a new vehicle every two to four years. A luxury vehicle can often be leased for the same or lower payments than loan payments for a less expensive economy vehicle.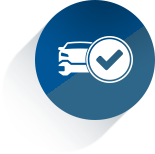 Fewer maintenance headaches
Most people like to lease for a term that coincides with the length of the manufacturer's warranty coverage so that if something goes wrong with the car, the repairs are always covered.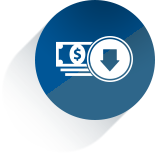 Lower up-front cash outlay
More car leases require a little or no down payment, which makes getting into a new car more affordable and frees up your cash for other things. However, you can choose to make a down payment, or trade in your old vehicle, to lower your monthly payment amount. Preservation of cash is a strong incentive to lease.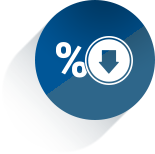 Lower tax bite
In Canada, you don't pay sales tax on the entire value of a leased vehicle as you would if you purchased. You're only taxed on the portion of the value that you used during your lease. The tax is spread out and paid along with your monthly lease payment instead of being paid all at once.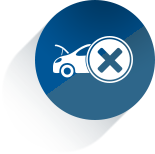 No used-car hassles
With leasing, the headaches of selling a used car are eliminated. When your lease ends, you simply turn it back to the leasing company and walk away, unless you decide to buy it or trade it.
Leverage, the primary advantage of leasing
The primary advantage of leasing is financial savings achieved by little or no initial cash outlay and lower monthly payments. For those people who don't need the savings for paying the mortgage or other things, using the money for investments can make leasing even more attractive and multiply the financial benefits.